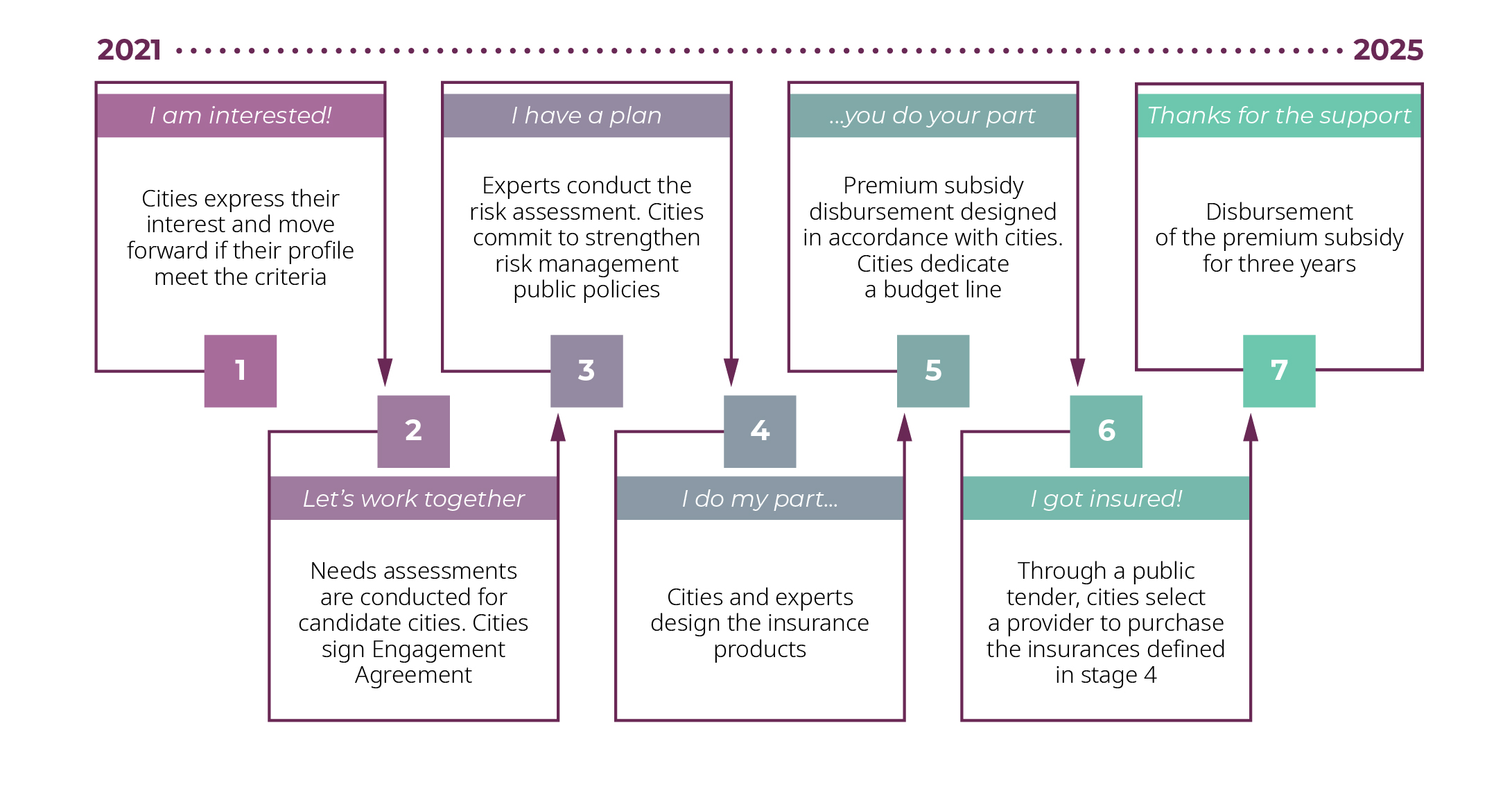 Stage 2:
Selected cities are assessed more in-depth to better understand their main physical and environmental challenges. This helps to inform technically sound assessments and recommendations, as well as discern the maturity of their risk management environments and economic capacity.
Stage 4:
Selected cities and insurance experts work together to develop tailor-made insurance products.
Stage 6:
With support from the UIIF Secretariat, selected cities conduct local tendering processes to purchase the insurance solutions developed in stage 4.