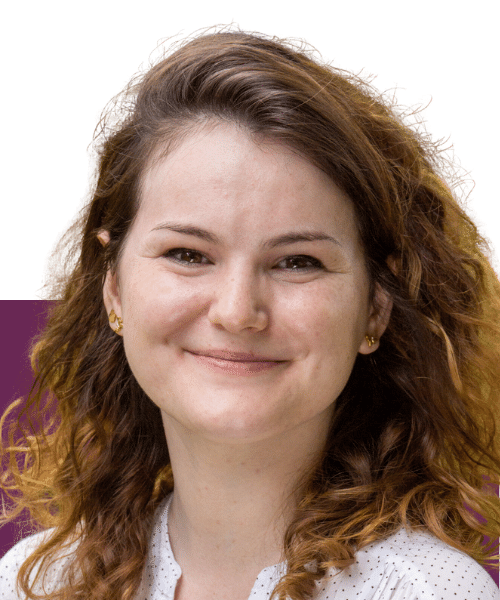 UIIF Technical Officer
Officer, Resilient Development
ICLEI World Secretariat
EN: Anina is a sustainability and resilience expert who contributes to the global coordination of ICLEI's Resilient Development pathway and the implementation of UIIF, supporting the development of data-driven decision-making and identification of best practices. She has an academic background in interdisciplinary studies and holds an MSc in Environmental Governance from Albert-Ludwigs-Universität Freiburg. Anina's previous professional experiences involve research, project acquisition activities, and supporting the City of Bloomington's sustainability goals.
ES: Anina es una experta en sustentabilidad y resiliencia que contribuye a la coordinación global de la vía de Desarrollo Resiliente de ICLEI y a la implementación de UIIF, apoyando el desarrollo de la toma de decisiones basada en datos y la identificación de las mejores prácticas. Posee una formación académica en estudios interdisciplinares y un máster en Gobernanza Medioambiental por la Albert-Ludwigs-Universität Freiburg. La experiencia profesional previa de Anina incluye investigación, actividades de adquisición de proyectos y apoyo a los objetivos de sustentabilidad de la ciudad de Bloomington.
PT: Anina é uma especialista em sustentabilidade e resiliência que contribui para a coordenação global do caminho de Desenvolvimento Resiliente do ICLEI e para a implementação do UIIF, apoiando o desenvolvimento de tomadas de decisão baseadas em dados e a identificação de práticas recomendadas. Ela tem formação acadêmica em estudos interdisciplinares e possui mestrado em Governança Ambiental pela Albert-Ludwigs-Universität Freiburg. As experiências profissionais anteriores de Anina envolvem pesquisa, atividades de aquisição de projetos e apoio às metas de sustentabilidade da cidade de Bloomington.