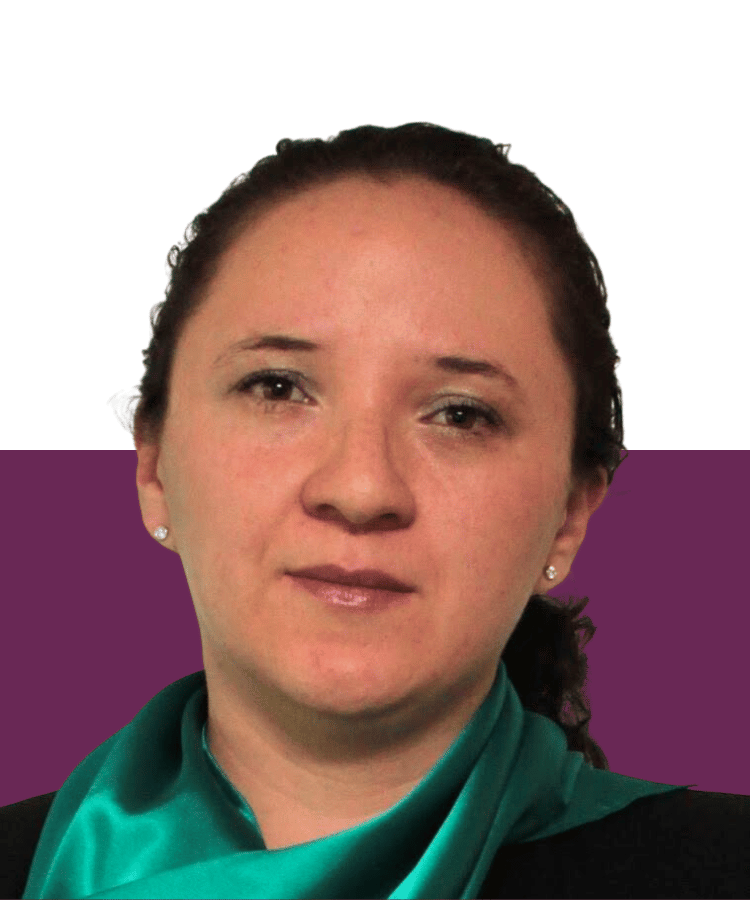 UIIF Finance Lead for Mexico, Central America and the Caribbean
Director of Finances
ICLEI Mexico, Central America and the Caribbean
EN: Ariadna oversees the administrative and financial management of the UIIF project.  Background in accounting with experience in preparation and recording of financial information, calculation and declaration of taxes, calculation and generation of payroll and bank reconciliations. 12 years of experience overseeing accounting processes and financial reporting and controlling project finance and budget planning. Degree in Accounting from the National Autonomous University of Mexico.
ES: Ariadna supervisa la gestión administrativa y financiera del proyecto UIIF.  Formación en contabilidad con experiencia en preparación y registro de información financiera, cálculo y declaración de impuestos, cálculo y generación de nóminas y conciliaciones bancarias. 12 años de experiencia en la supervisión de procesos contables e informes financieros y en el control de las finanzas del proyecto y la planificación presupuestaria. Licenciada en Contabilidad por la Universidad Nacional Autónoma de México.
PT: Ariadna supervisiona o gerenciamento administrativo e financeiro do projeto UIIF.  Formação em contabilidade com experiência em preparação e registro de informações financeiras, cálculo e declaração de impostos, cálculo e geração de folha de pagamento e reconciliações bancárias. 12 anos de experiência na supervisão de processos contábeis e relatórios financeiros e no controle de finanças de projetos e planejamento orçamentário. Formado em Contabilidade pela Universidade Nacional Autônoma do México.