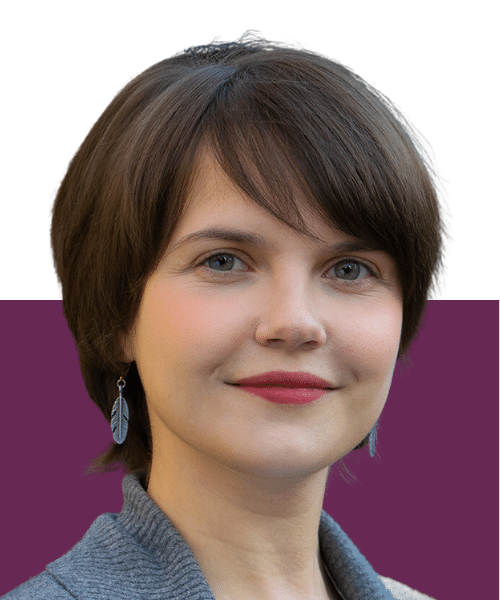 UIIF Graphic Designer
Officer, Global Communications
ICLEI World Secretariat
EN: Olga is responsible for the graphic design and multimedia production for ICLEI's projects. She has experience in brand design, print design and illustration, and has previously worked at the UNFCCC Secretariat. Olga holds a Master's Degree in Foreign Regional Studies with a focus on environmental policies.
ES: Olga es responsable del diseño gráfico y la producción multimedia de los proyectos de ICLEI. Tiene experiencia en diseño de marcas, diseño impreso e ilustración, y ha trabajado anteriormente en la Secretaría de la CMNUCC. Olga tiene un Máster en Estudios Regionales Extranjeros con especialización en políticas medioambientales.
PT: Olga é responsável pelo design gráfico e pela produção multimídia dos projetos do ICLEI. Ela tem experiência em design de marca, design de impressão e ilustração, e trabalhou anteriormente no Secretariado da UNFCCC. Olga tem mestrado em Estudos Regionais Estrangeiros com foco em políticas ambientais.